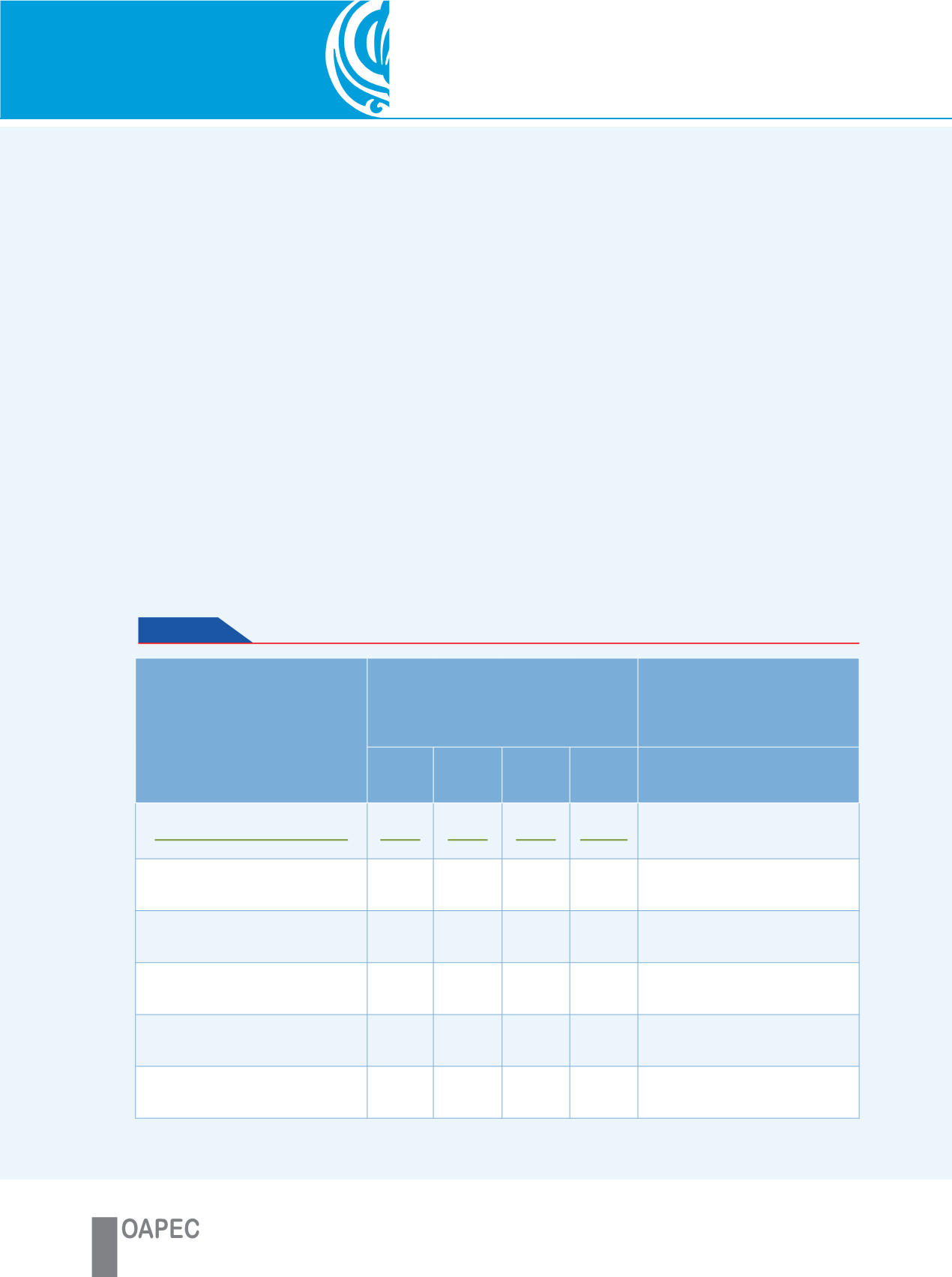 50
Volume
44
Issue
1
Table7
LNG Exporter Main Countries To Japan, Korea and China, And Their Netbacks At The End Of October 2017
2.3. Sources of LNG imports
Australia was the big supplier of LNG to Japan, Korea and China with
3.684 million tons or 29.6% of total Japan, Korea and China LNG
imports in October 2017, followed by Qatar with 18.3% and Malaysia
with 12.4%.
The Arab countries LNG exports to Japan, Korea and China totaled
3.083 million tons - a share 24.7% of total Japanese, Korean and
Chinese LNG Imports during the same month.
2.4. LNG Exporter Netbacks
With respect to the Netbacks at North East Asiamarkets, Russia ranked
first with $8.86/million BTU at the end of October 2017, followed by
Indonesia with $8.74/million BTU then Malaysia with $8.69/million
BTU, and Australia with $8.68/million BTU. LNG Qatar's netback
reached $8.48/million BTU, and LNG Algeria's netback reached $8.10/
million BTU.
Table (7)
shows LNG exporter main countries to Japan, South
Korea, and China and their netbacks at the end of October 2017.
* Export Revenues minus transportation costs, and royalty fees.
Source: World Gas Intelligence various issues.
Imports
(thousand tons)
Spot LNG Netbacks at North
East Asia Markets
($/million BTU)
Japan Korea China Total
Total Imports, of which:
6137 2760 3567 12464
Australia
1754 405 1525
3684
8.68
Qatar
778 856 649
2283
8.48
Malaysia
1085 113 346
1544
8.69
Indonesia
706 421 305
1432
8.74
Russia
588 255
ــ
843
8.86