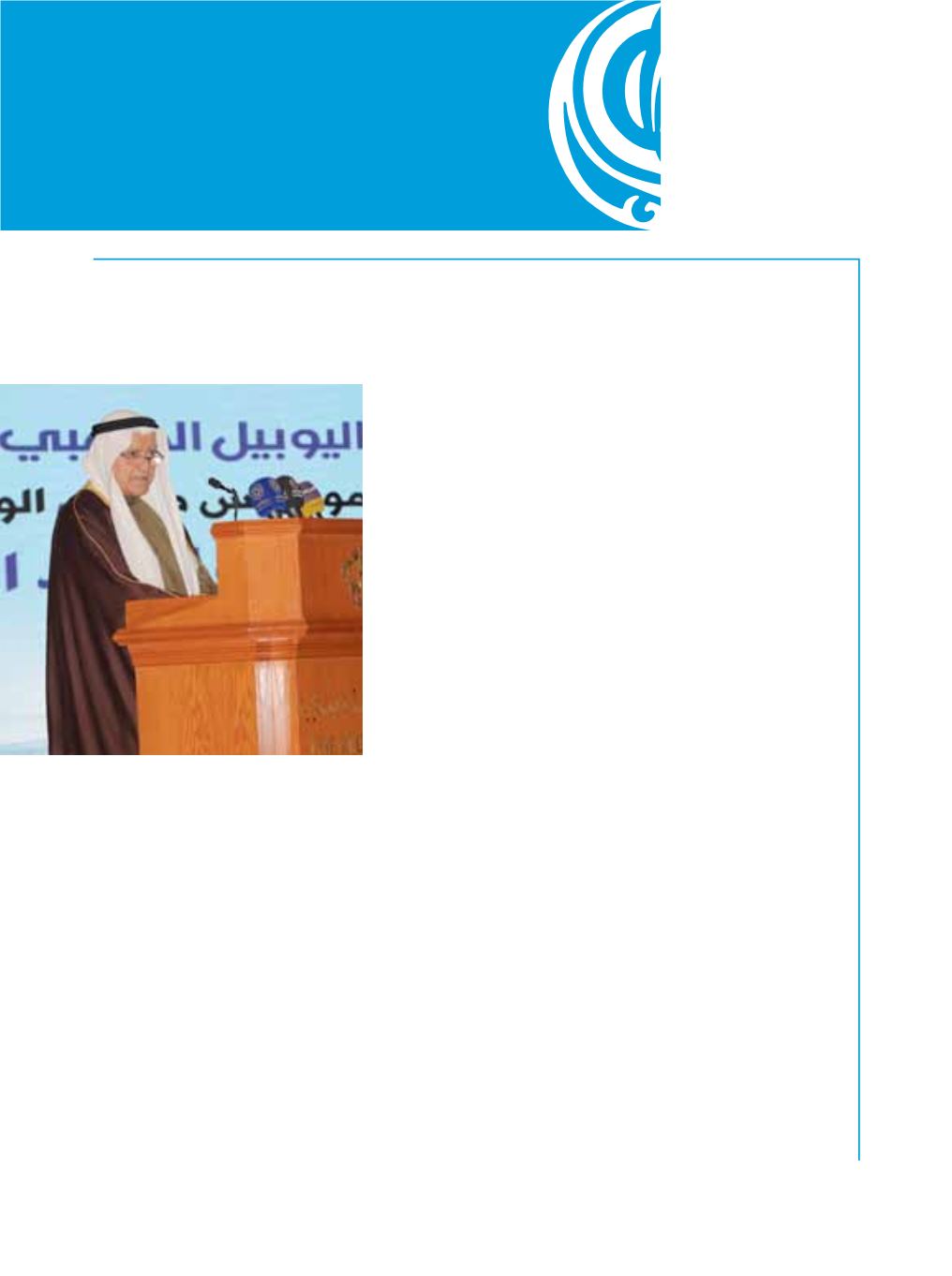 OAPEC... 50 YEARS ON
I have the pleasure to present to you the January 2018
issue of OAPEC Monthly Bulletin which coincides with
OAPEC's 50th Anniversary on 9 January 2018.
To commemorate this occasion, OAPEC Secretariat
General held a ceremony under the high patronage of
Kuwait's Prime Minister HH Sheikh Jaber Al Mubarak Al
Hamad Al Sabah. The prestigious event was attended
by Their Highnesses and Excellencies OAPEC Ministerial
Council Members, Heads of participating delegations,
Their Excellencies the Ambassadors of OAPEC member
countries to the State of Kuwait, as well as, senior officials
from governmental bodies, OAPEC joint ventures, and
Arab joint action organisations in Kuwait.
This special issue of our bulletin will give you a flavour
of the Golden Jubilee ceremony, OAPECMinisterial Council
and Executive Bureau meetings, in addition to all relevant
pieces of news and activities. The issue contains a large
number of pictures from these celebrations and activities.
Marking 50 years since the establishment of OAPEC is a drive that motivates
all of us to keep progressing in the path of joint action and cooperation to
achieve the goals for which the organization had been established. On top
of OAPEC goals is strengthening cooperation and coordination between its
member countries in all aspects of the petroleum industry while maintaining
and safeguarding the legitimate interests of its member countries, whether
individual or collective.
Finally, we pray to Allah to bestow success upon us while wishing all
member countries further progress, prosperity, and growth. I hope OAPEC
member countries will achieve their aspired targets to develop their
petroleum industry now and in the future.
Thank you.
EDITORIAL
HE Abbas Ali Al Naqi
OAPEC Secretary General