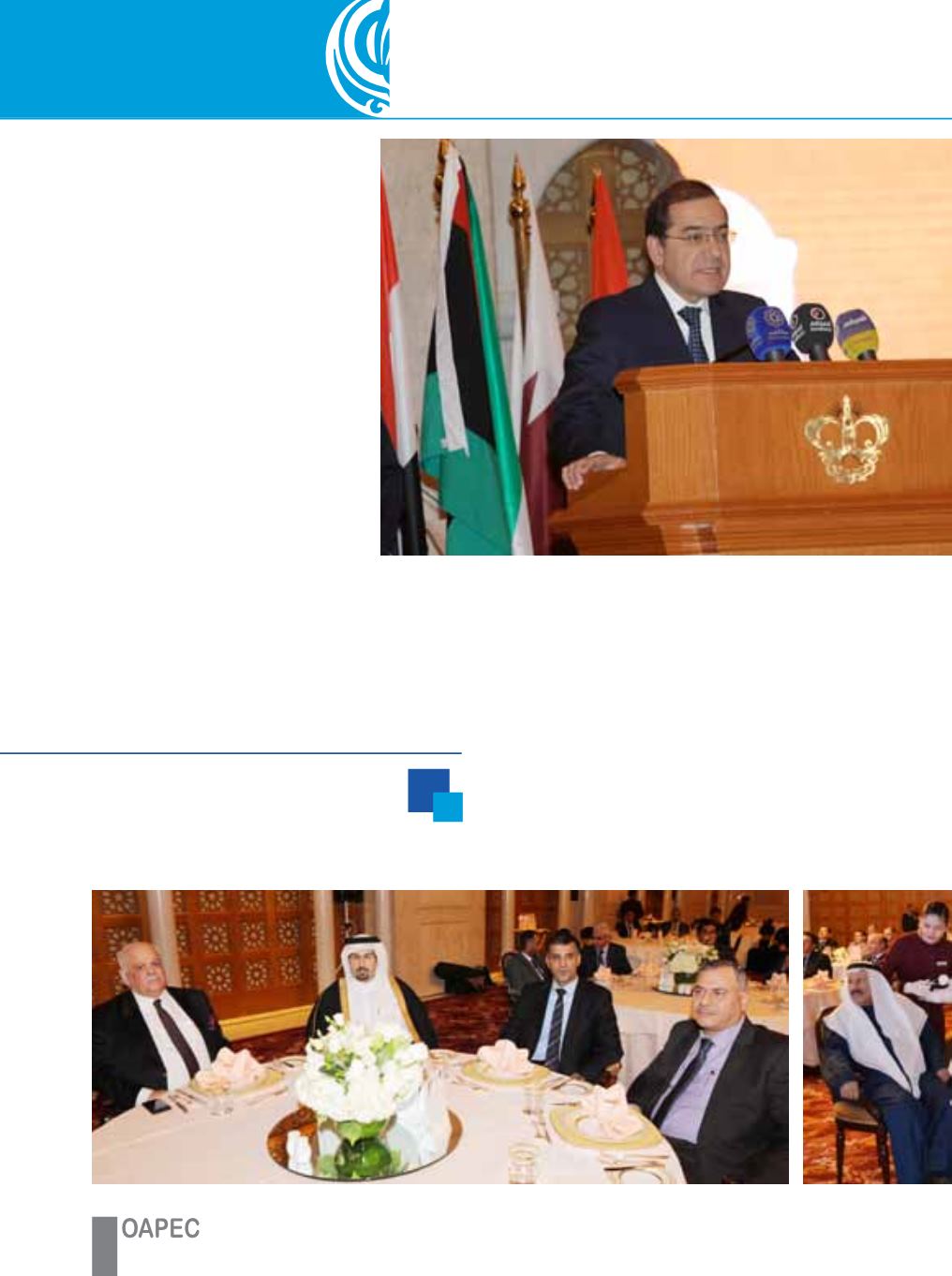 16
Volume
44
Issue
1
OAPEC Activities
Al Mulla:
this ceremony reiterates the
member countries' determination to
progress in the Arab, cooperation and
joint action process.
Egypt's Minister of Petroleum
and Mineral Resources HE Eng.
Tariq Al Mulla,
Chair of the
current round 2017, followed
by a speech stating that this
ceremony reiterates the member
countries'
determination
to
progress in the Arab energy, oil,
and gas cooperation and joint
action process. They are also
determined to continue mutual
endeavours to coordinate efforts
to face common current and
future challenges in the energy
industry, especially that the
Arab countries share- to a great
degree- the same economic
and
population
challenges,
which makes Arab cooperation
imperative in the current time.
HE Al Mulla stressed that celebrating
OAPEC's Golden Jubilee is a good opportunity
to showcase a story of 50 years of joint Arab
action in the petroleum industry. OAPEC,
being the most significant and prominent
Arab petroleum cooperation framework,
has been playing a vital role in defending its
member countries' interests at regional and
international forums relevant to the areas of
energy, oil, gas, and environment. Through
its technical and economic studies and
reports, the organisation spared no effort in
clarifying potential impacts of the various
developments in the energy industry on the
oil and gas industry. OAPEC as such has been a
torch lighting the way for the Arab petroleum
industry.
H.E. ENG. TAREK EL-MOLLA
EGYPT